Does life sometimes feel like an uphill battle?
The e-book Everyday Courage is a wake-up call to all of us who settle because we don't dare to do anything else.
In this book you will learn the 4 key elements that will help you seize the courage you need to change your everyday life:
- honesty (with yourself)
- risk taking
- patience and
- flexibility.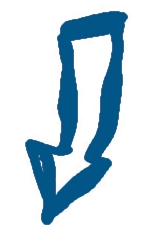 No reckless actions.
No often-repeated mantras.
No rigid everyday practices that drain you.
Yes to living your everyday life more in sync with your dreams and who you are.
Yes to the satisfaction of creating your desired life in spite of your fears.
DOWNLOAD THE e-BOOK: EVERYDAY COURAGE
Read it in small steps at a time and create significant and lasting changes in your life
By subscribing you will also receive news from Anja Vintov when she launches new programs in English.
What the Danish press says about the original edition:
"In Everyday Courage you learn how to make changes in your life a little at a time, both mentally and physically. You learn to find everyday courage and you get better at choosing, saying no and saying yes to opportunities."
★ ★ ★ ★ ★
"Readers can identify with the book's optimistic language - and the many examples of people who have changed their lives according to Anja Vintov's principles support the exercises very well. It's delightfully believable that the people who turn up in the book
are named by name."
"Impressively concrete. The book has short, precisely-formulated chapters outlining what can be done. It's a book that dares to provide solutions, not just understanding. And no pity whatsoever."